To cancel or change your ParseHub subscription, you can use one of two methods.
Account Page
Go to our main webpage and log in to your account. Next, click on your email address in the top-left corner of our website, and then on "Account". 

On the account page, click on the "Plan & Billing" tab. To change your plan, click on "Change" next to your plan name.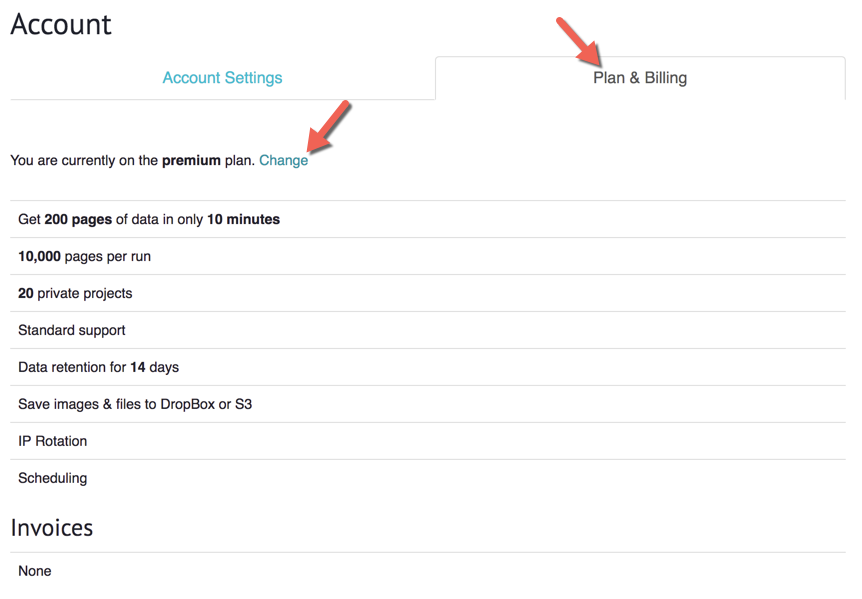 This will take you to our pricing page, where you can downgrade to our free plan if you want to cancel, or switch to another plan.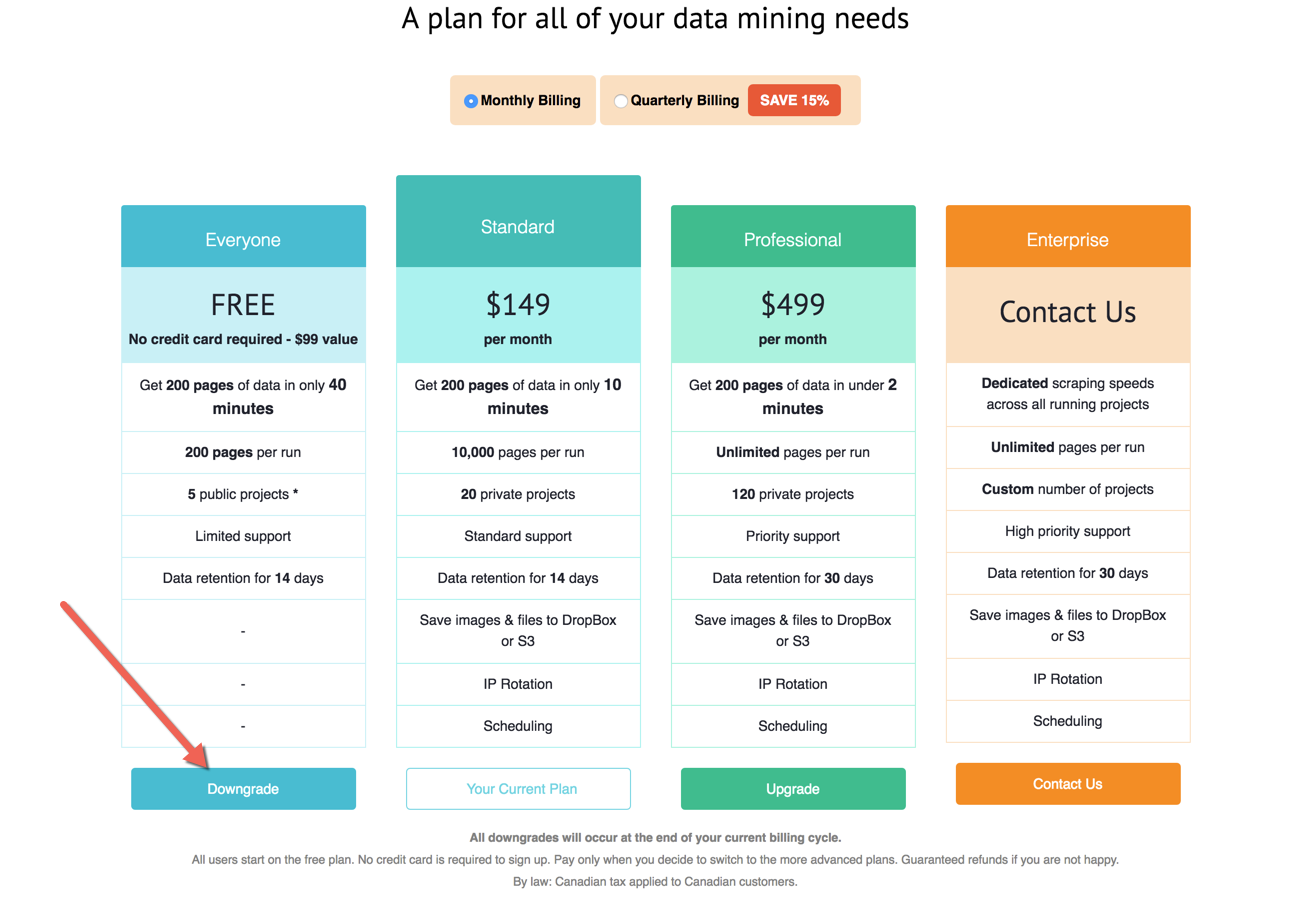 Pricing Page
You can also access the pricing page straight from our main webpage. Make sure that you are logged in, and then click on the "Pricing" link in the top-left corner of the page. 

Like above, you can click on the buttons below each package to change your ParseHub plan.