Some companies implement a corporate firewall that doesn't work immediately with ParseHub. If your company has a firewall and you receive the message below, follow these steps to give ParseHub access: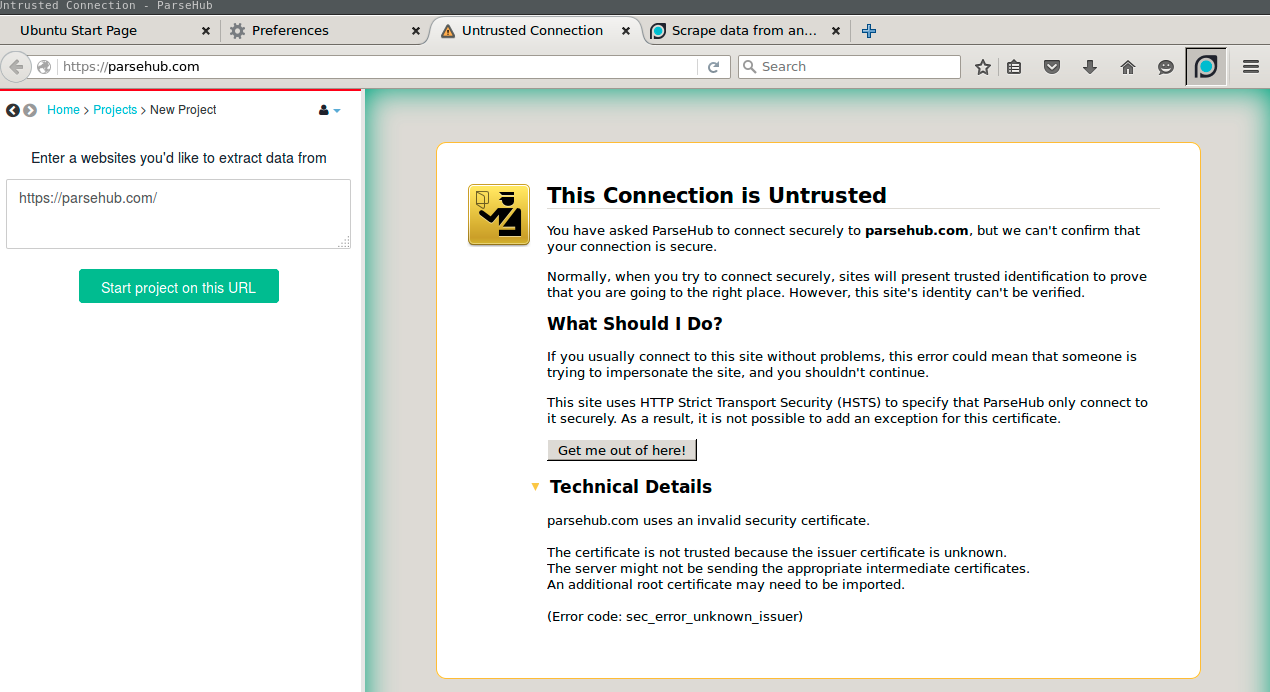 1. Open your Firefox browser and go to https://parsehub.com .
2. Click on the Green lock on the browser: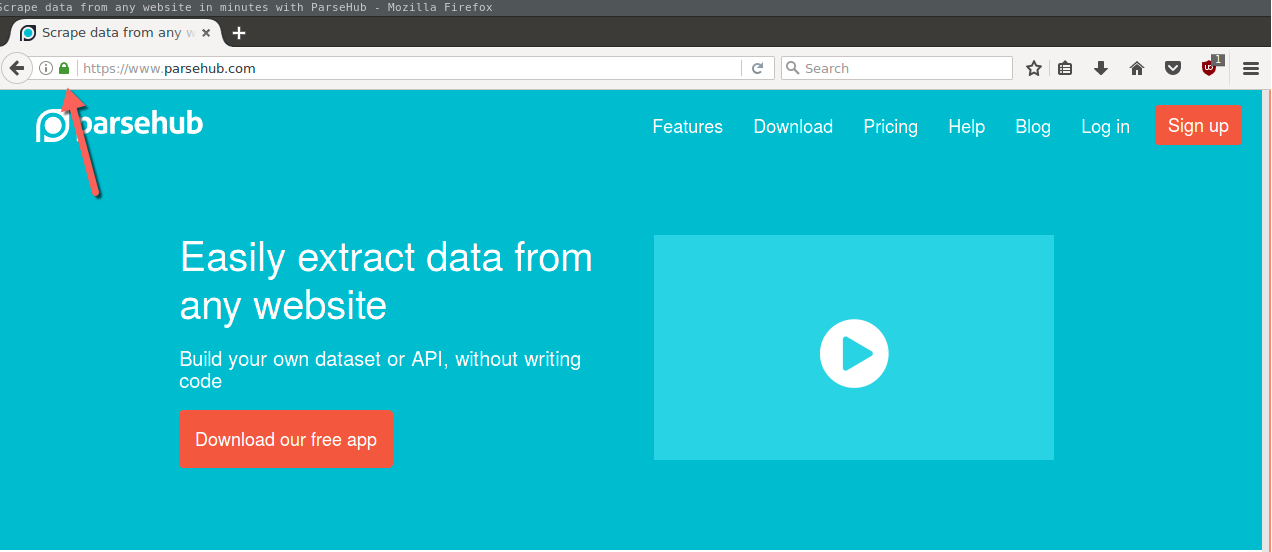 3. Click on the Arrow next to parsehub.com: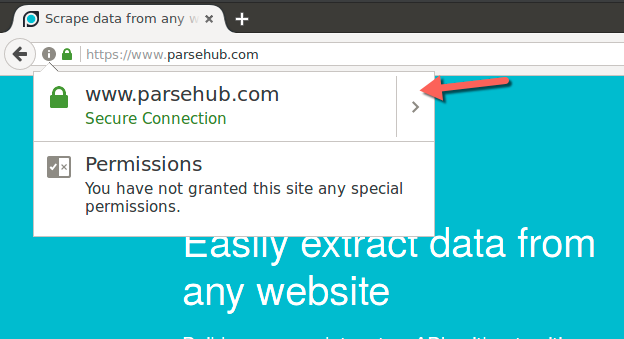 4. Click on More Information: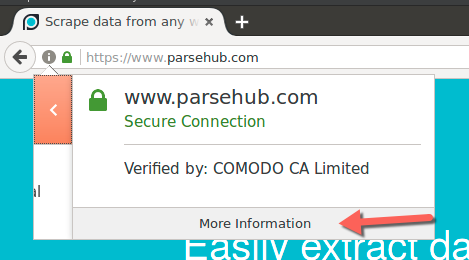 5. Click on the View Certificate button: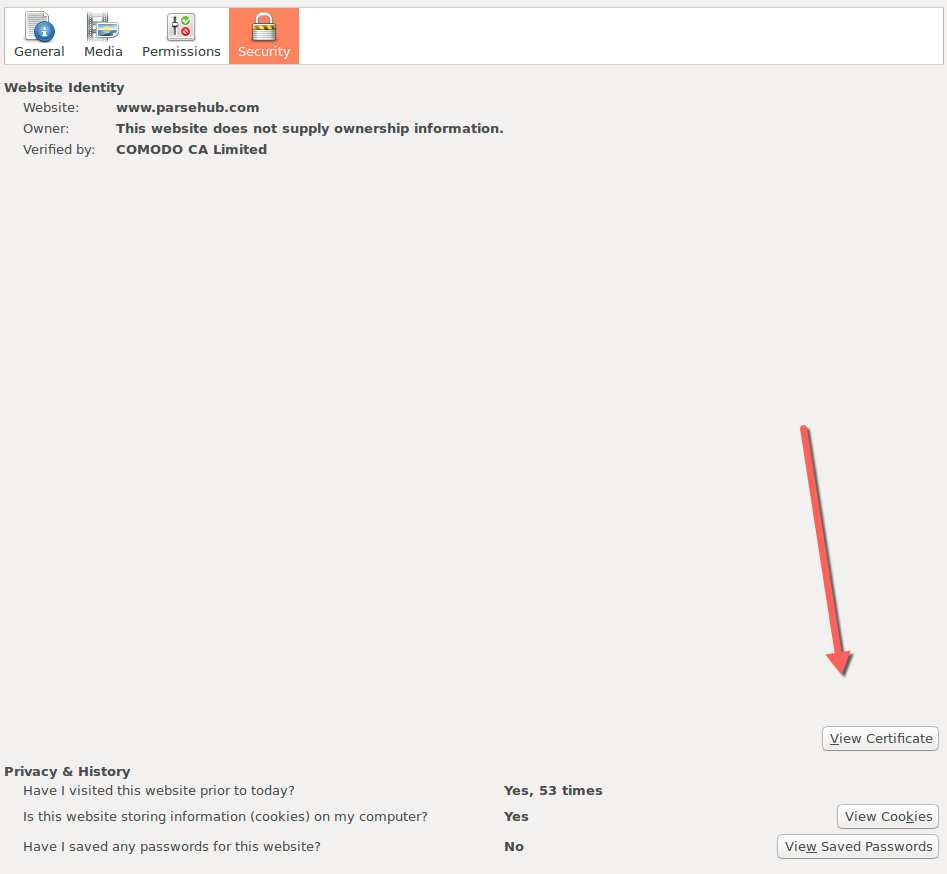 6. Choose the Details tab. Click on the first certificate (first line) and choose Export to export the certificate: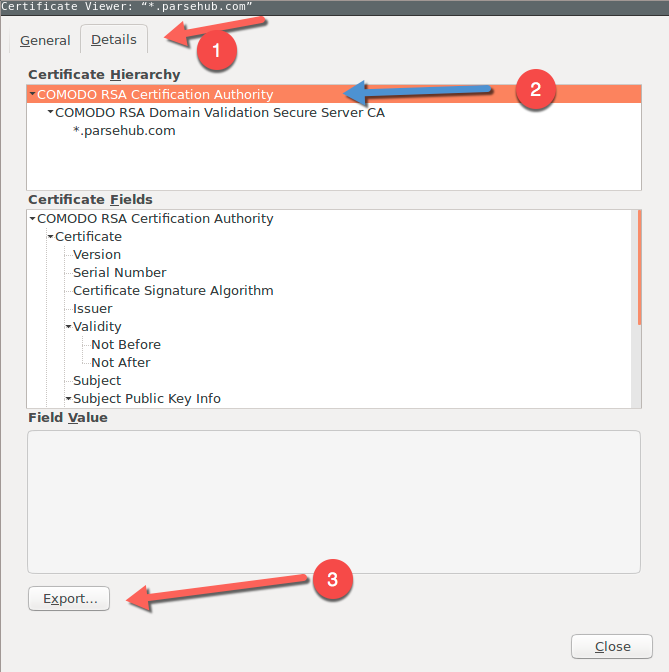 7. Now go to the ParseHub app. Click on the Browser Menu > Preferences > Advanced.
8. Choose View Certificates and click on the Authorities tab and choose Import: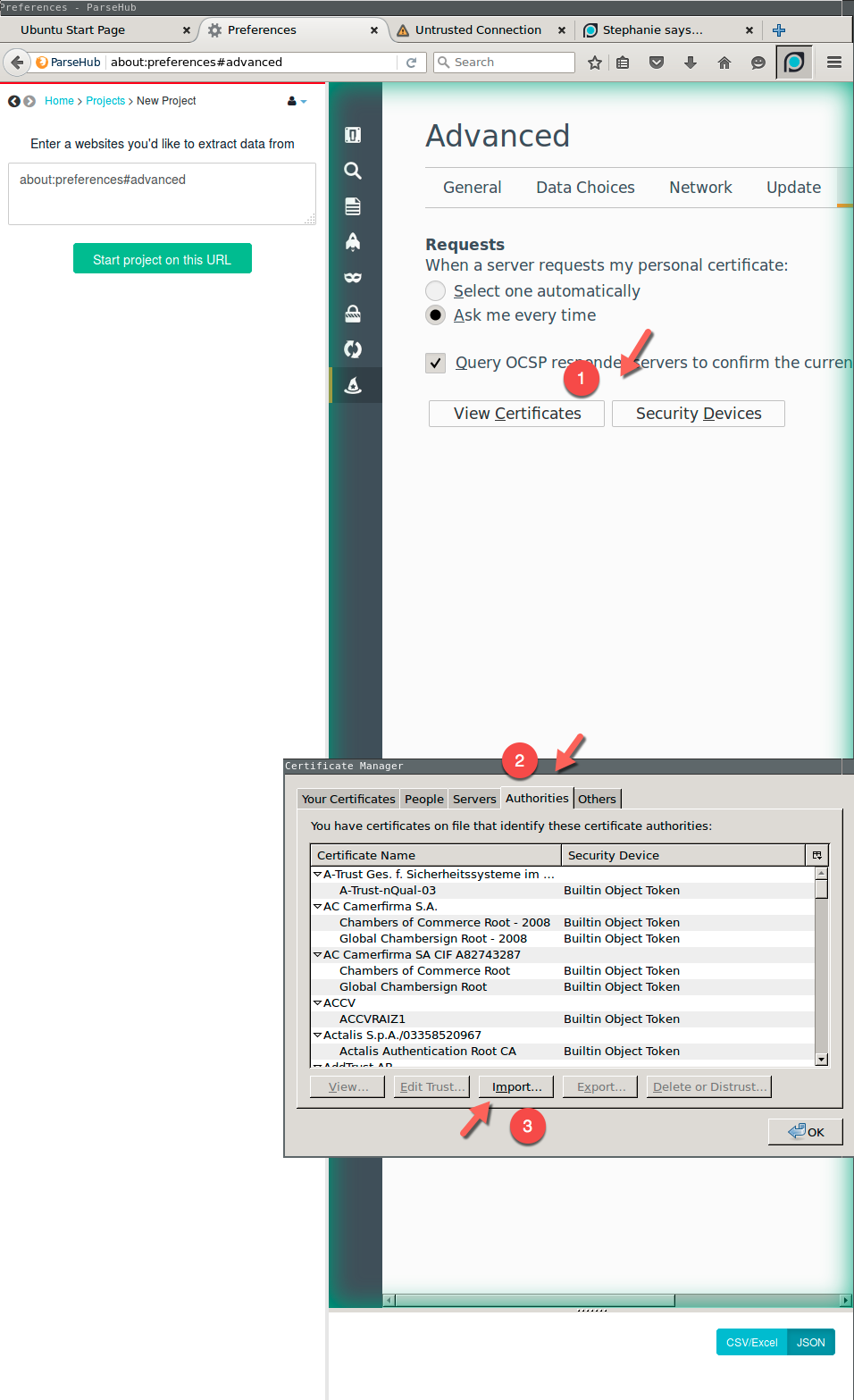 9. Choose the downloaded certificate (from step 6) and import it: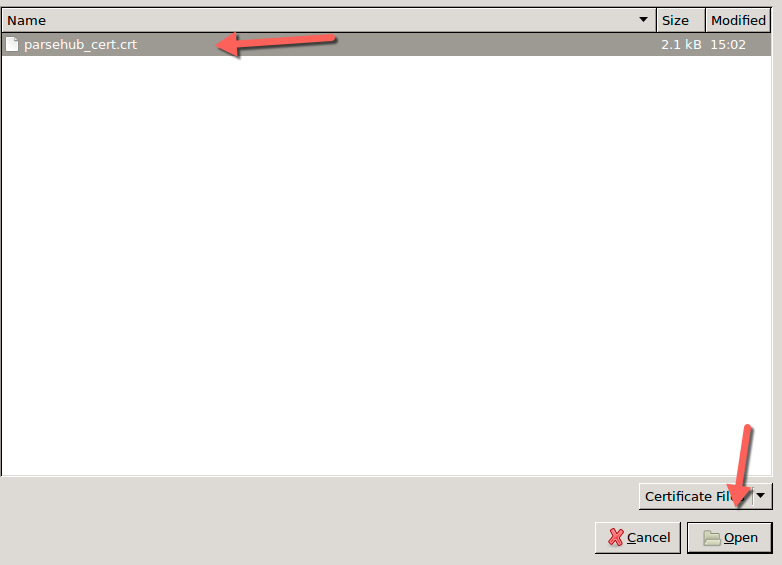 10. Close the ParseHub app and re-open it to be able to load the landing page and create your projects.
Please note that these steps should be taken on the Firefox browser only. If you do not have Firefox installed or any of these steps does not work as expected, please email us at support@parsehub.com to look into them together.