When ParseHub is working correctly, it should look like this after opening the application (note that the main page may display differently, with a login option or the main dashboard view):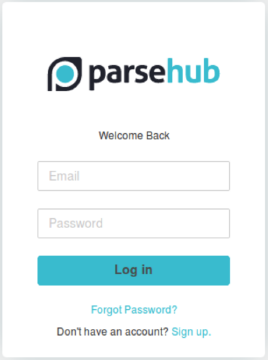 OR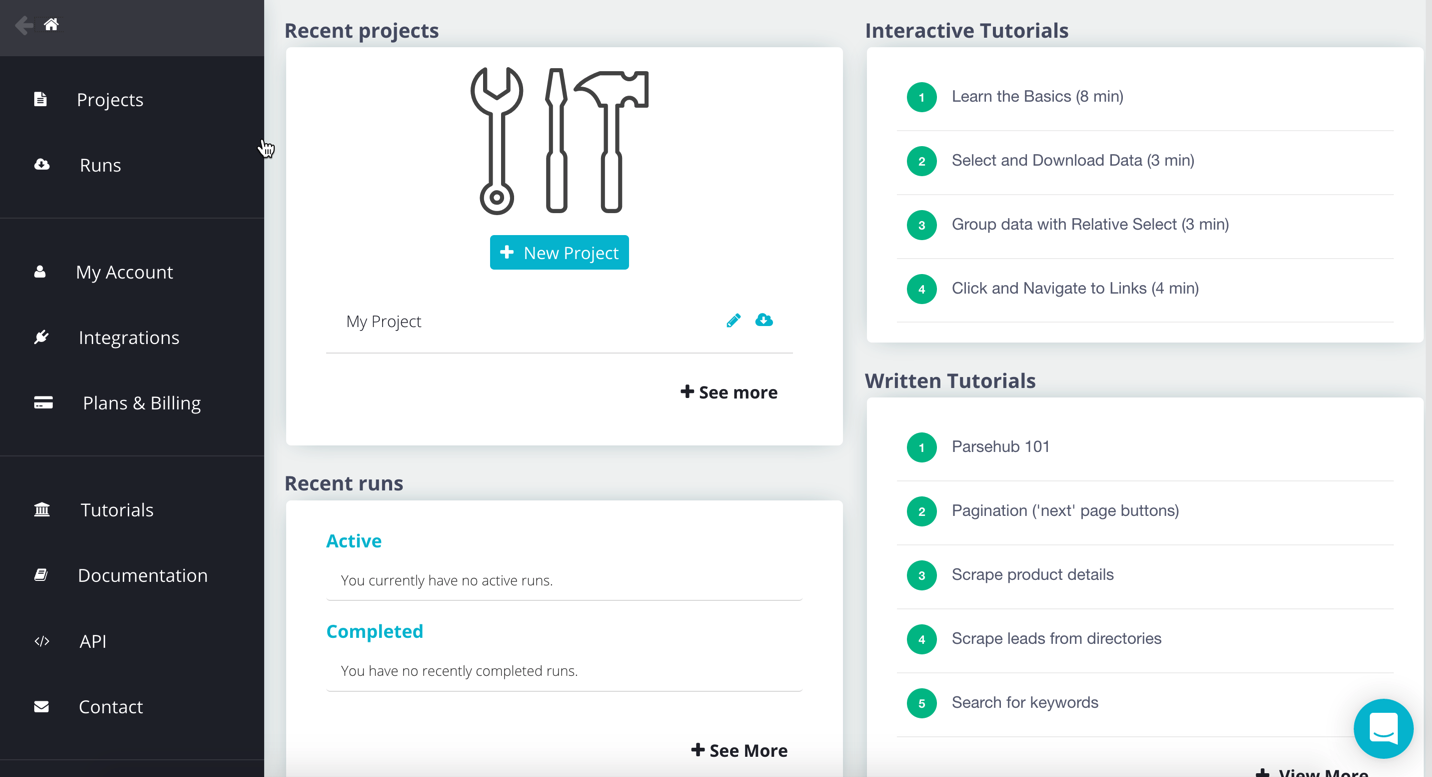 If, after downloading or opening ParseHub, it simply opens a browser with no ParseHub application, you should be able to launch the app and solve the problem with one of the following solutions. 
1. Try closing and re-opening ParseHub
Simply closing and re-opening ParseHub will resolve the issue in many cases. If you are on a Mac, be sure to fully close the application using Command + q.
Once it's re-opened, refer back to number 1.
2. Download and add the ParseHub add-on manually
To manually add the ParseHub add-on: 
1. Download the .xpi file on this link.
2. Open ParseHub and click on the Settings menu in the top right-hand corner.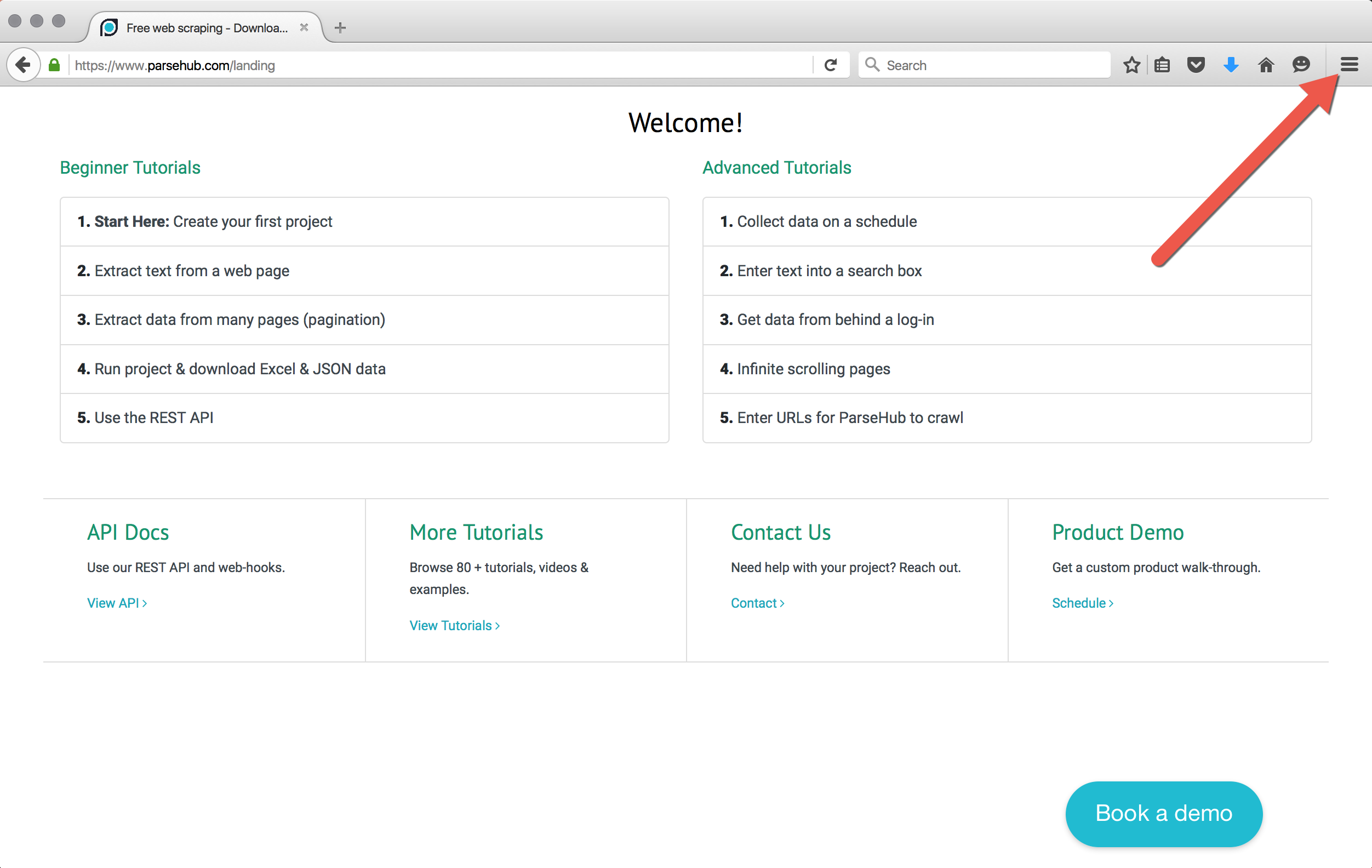 3. Go to Add-ons.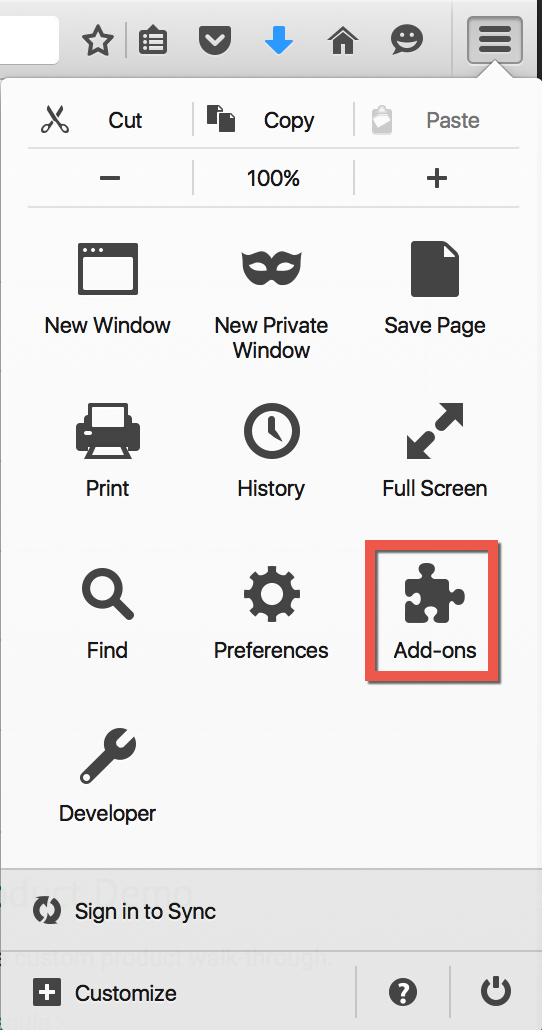 4. Click on the "gears" icon to access the Add-on Settings in the top right-hand corner (by the search bar) and choose "Install Add-On From File".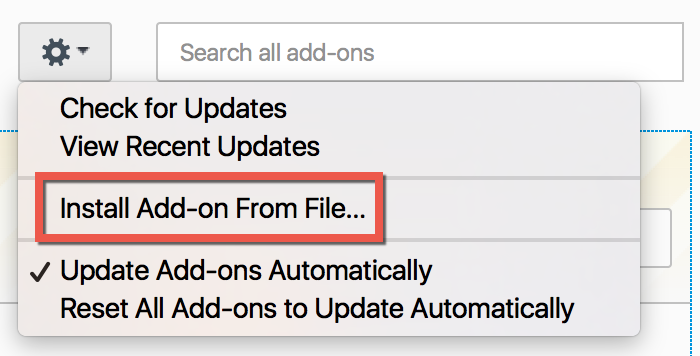 5. Choose the .xpi file that you installed in Step 1 from the folder it was downloaded to.
6. Click on the "Install" button in the warning that appears and the sidebar should appear on the left-hand side of your ParseHub browser (or by clicking the ParseHub icon on the top right-hand side of the browser).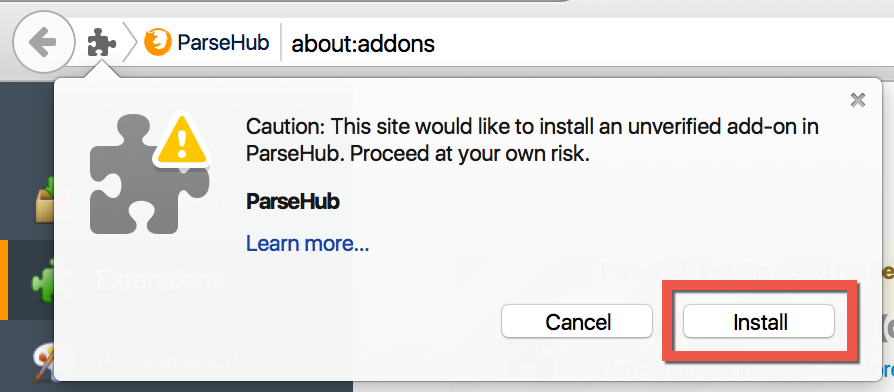 Please note that if you are seeing the toolbar but are being blocked on a corporate connection (e.g. you are seeing "This Connection is Untrusted") you can follow the instructions on this tutorial. 
If your problem isn't solved after attempting the three solutions above, please contact us and we will be able to help you solve the issue.