ParseHub extracts your data in both JSON and CSV formats but if the final results' file is too large, (more than 10 MB) ParseHub will not save the CSV file on our servers. In this case, if you download the CSV format of the file from the run page, you will receive an empty CSV which says "Too much data, use JSON instead OR convert JSON to CSV: https://help.parsehub.com/hc/en-us/articles/115006152168-Convert-JSON-to-CSV"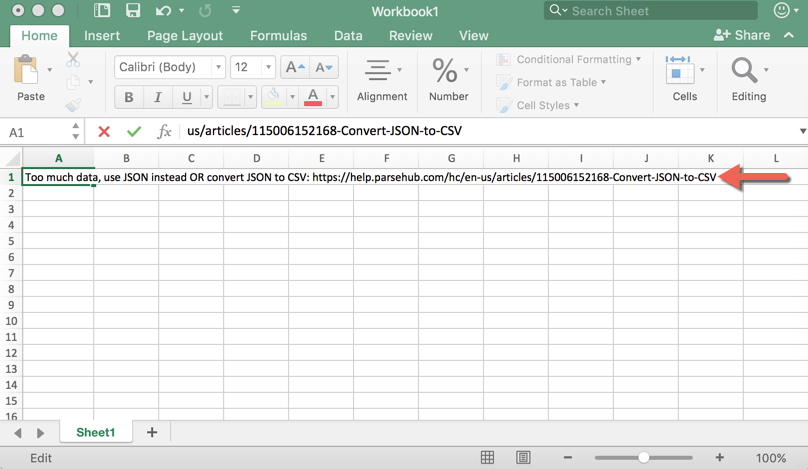 How to convert JSON to CSV
1. Open the run that has a CSV file bigger than 10MB and download the JSON file.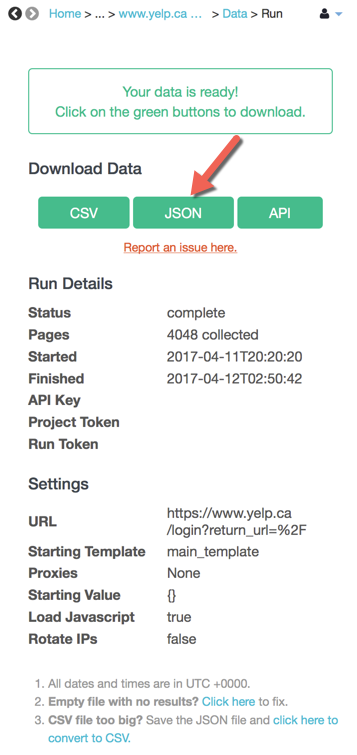 2. At the bottom of the panel click on blue link click here to convert to CSV to use the converter.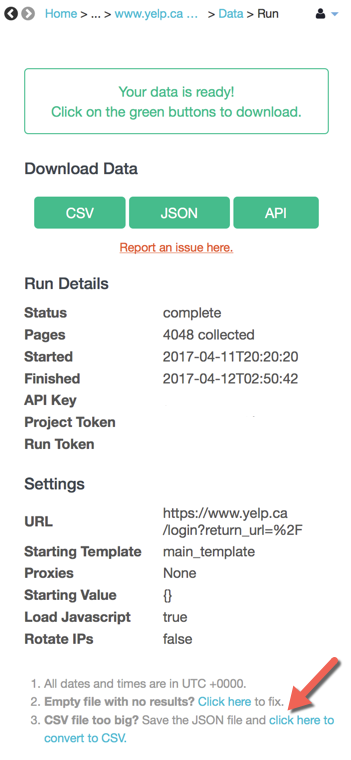 3. Now a window will appear. Open the JSON file you saved on your computer.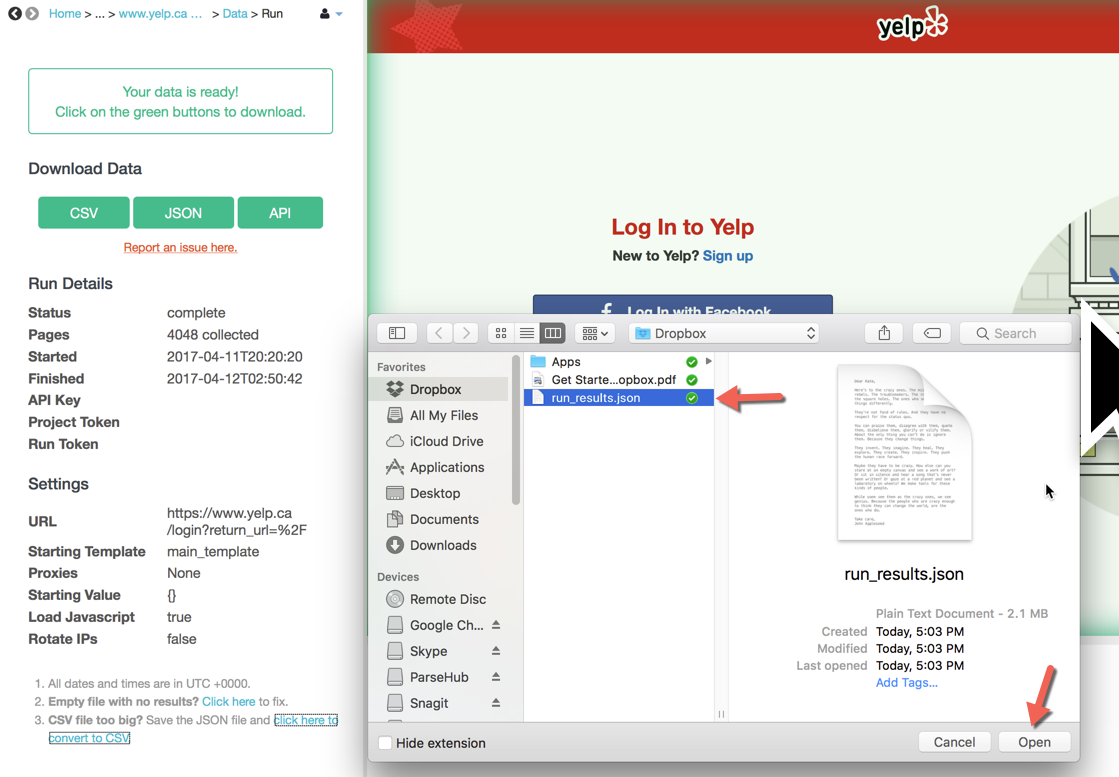 4. After opening the file in step 3, you will get another pop-up prompting you to save the CSV file. The ParseHub converter has converted the JSON file and you can name the file anything you want. Make sure to add the extension .csv to the file name and click on save.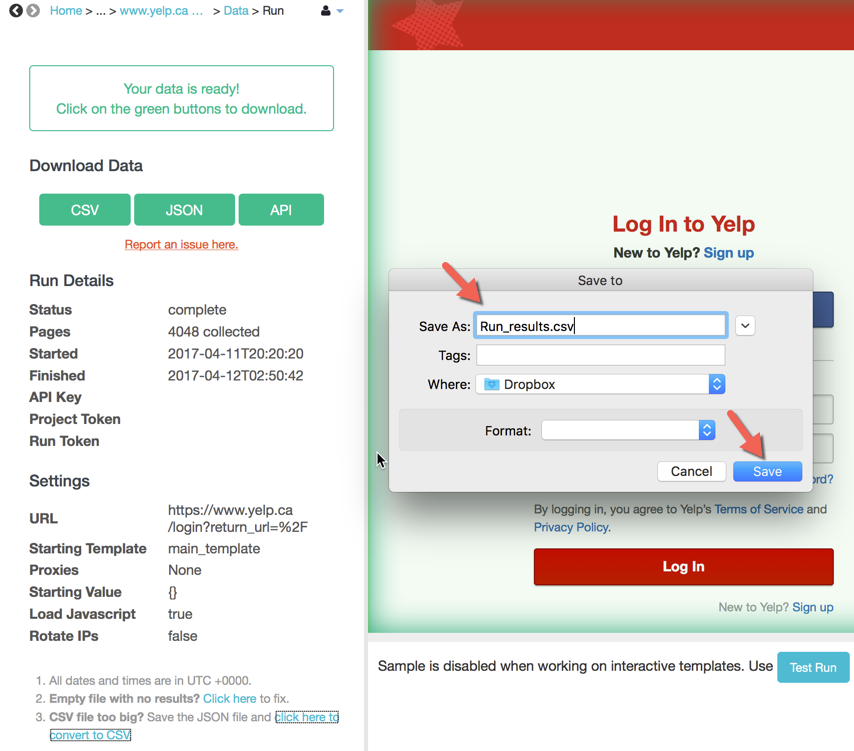 5. Now the file is converted from JSON to CSV, and the CSV file will contain the complete set of data.